Technology that captivates.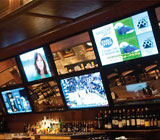 Let Integration Unlimited assist you in distributing entertainment sources throughout your business.

Anything from a simple waiting room television or background music, to a large scale multiple screen and source installation or multi-room audio and video. Let our expertise help enhance your customer's experience and bring them back for more.



Technology that influences.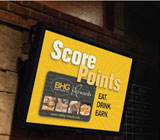 Implementing a digital signage solution in your business can give a great return on your investment and can be used in several different applications. Use digital signage to display public information within your business (i.e. news, weather, emergency exits, company news, and corporate messages). In a restaurant or bar setting, digital signage can help influence customer behavior by advertising the current specials as well as help build your brand. Digital signage can also be used as an in-store advertising platform, bringing messages to your clients while providing you business with a new revenue stream. No matter the application, digital signage can help your business.



Technology that speaks.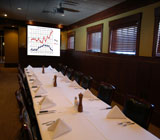 Make a statement and appeal to your audience with the latest technology and impressive presentation systems. Integration Unlimited can fully install and integrate video projectors and white board technologies into your company board rooms and meeting facilities. Whether it's a single meeting room or full scale banquet facilities, Integration Unlimited has the expertise to handle the job.



Technology that impresses.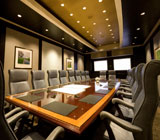 Bring your clients into a room that clearly states who you are as a company. With the press of a single button the projector turns on and the screen lowers. The shades automatically lower to maximize the viewing experience, and when the sound plays from the opening video of your presentation the audio envelopes the room and everyone's attention is yours. An impression has already been made, and the presentation is not even fully underway. Let Integration Unlimited help you make that impression and captivate your audience by fully automating your company board room.
---

we provide solutions!

Home Automation
Home Theater Design & Installation
Media Room Design and Installation
Audio & Video Solutions
HDTV Installation
Data Network Installation
Phone & Intercom Systems
Lighting Control Systems
Networking
Audio and Video Content Distribution
Digital Signage
Presentation Systems
Board Room Automation

---
they, who took CONTROL!

"When you are designing a home or business, building or remodeling, the project can become very overwhelming. Novice or expert "renovator", will more than likely experience this feeling. Integration Unlimited continues to exceed their professional status of audio/video/electrical engineers, technicians."



Suzanne
---
news

Managing partner, Kurt Korfhage, is now a "Certified Digital Signage Expert". If you are searching for a digital signage solution for your business or just have questions about what digital signage is and how it can benefit your business, feel free to ask us.